South Carolina's Child Care Scholarship Program, administered by the SC Department of Social Services (DSS), is designed to help families solve this problem – and more families than ever are eligible. 
The Child Care Scholarship Program, accepted at more than 1,900 enrolled South Carolina providers, makes all or a portion of payments directly to providers to make child care more affordable for parents who are working, attending school or training. The newest offering is the SC Working Families Child Care Scholarship.
Once a parent or guardian submits a completed application with all required information, approval can come through in just a few days.
How to know if you qualify
Scholarships from DSS have been expanded to include more families through a program called COVID-300. Before your apply, it helps to know who is eligible for assistance. To qualify, a parent or guardian must:
Have a child 12 years of age or under
Work at least 15 hours a week or attend school or a training program
Have a gross income below 300% of the federal poverty level
You might also qualify if:
Your household includes essential workers
If you have children ages 13 to 18 who have disabilities, developmental delays or who are in foster care
This table breaks out income eligibility by family size. Here you can see, for example, that income for a family of four must be less than $83,250 to qualify.
How scholarships work
Scholarships may pay all or part of child care costs. In deciding how much you're eligible to receive, your application will be reviewed for:
the provider you've chosen and their tuition rate
the provider's ABC Quality level
your child's age
If your application is approved, your scholarship funds will be sent in direct payments to the child care provider for up to 52 weeks.
To qualify, you must choose a licensed, registered or exempt ABC Quality provider. You can check here to see if the child care you'd like to use is part of ABC Quality. ABC Quality is South Carolina's voluntary rating program that helps parents and guardians know how the provider they've selected meets important standards for child care.
Help paying for child care is also available through other agencies and programs including First Steps, Head Start, TANF and more.
How to apply
You have options when it comes to child care and early education. You can find information, check your eligibility, and apply right here on First Five SC.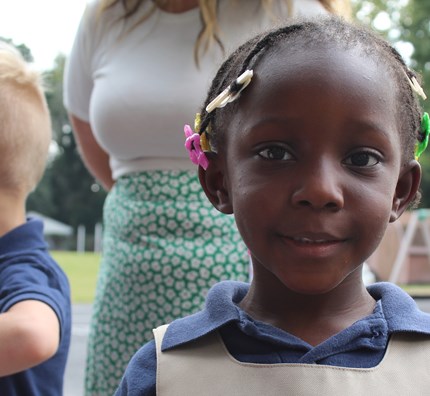 Many parents with young children face a tough choice. A job or more education can bring in more money to the household. But to go to work, classes, or job training means paying for child care, an extra expense that may be hard to afford.